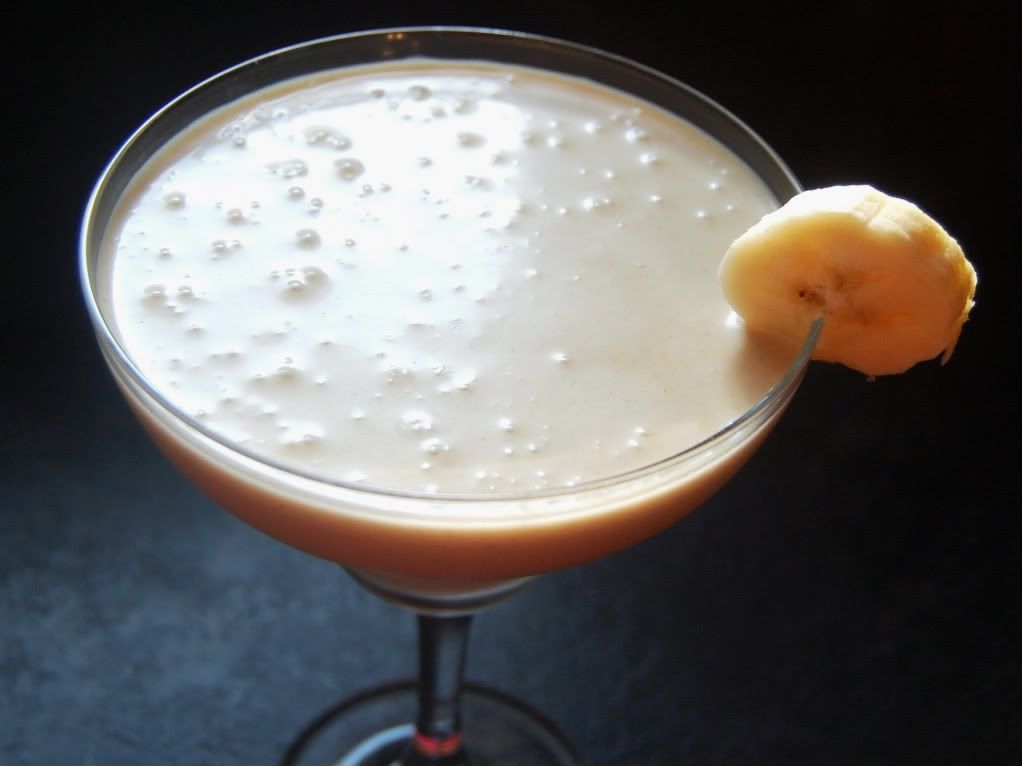 I love getting lost in a really good food blog, spending hours and hours in the archives bookmarking recipes to try. One of my favorite food blogs to do that with is Noble Pig; Cathy's food always looks so amazing, and every time I visit her site I go away salivating. Our incredibly hot weather has made me pretty much obsessed with ice cream in all its various forms, so when I saw these milkshakes on Cathy's site I knew I had to give 'em a try.

Whether or not you're a fan of Elvis, I guarantee that you'll be a fan of these milkshakes. They're so delicious -- incredibly rich and creamy and perfectly satisfying on a hot day. I've made them quite a few times now, and they're always a huge hit with my husband and oldest son. You should hear Andrew say "Elvis shakes" -- it's priceless, and that alone is worth the calories. Next up? Teaching him to sing "You Ain't Nothin' But a Hound Dog."



Elvis Milkshakes


source: Noble Pig

1/2 cup smooth peanut butter
1. In a bowl, beat peanut butter and 1/4 cup of milk with a hand mixer until smooth. In a blender, blend ice cream, remaining milk and banana until smooth.
2. Add peanut butter mixture to ice cream mixture and blend until just combined.
3. Pour into glasses and garnish with banana slices.